Welcome to the website of the Frédéric Fellay Association
SAVE THE DATE
Fred Fellay Cup at the Sous-Moulin Sports Center: October 7 and 8, 2023
We are pleased to inform you that the 7th edition of the Fred Fellay Cup will take place on October 7 and 8 in Sous-Moulin. As usual, we will be treated to some great volleyball with Pallavolo Padova 🇮🇹, Narbonne Volley 🇨🇵, Lindemans Aalst 🇧🇪 and Chênois Volley 🇨🇭.
Match times can be found on the flyer and entry will be free all weekend 👍.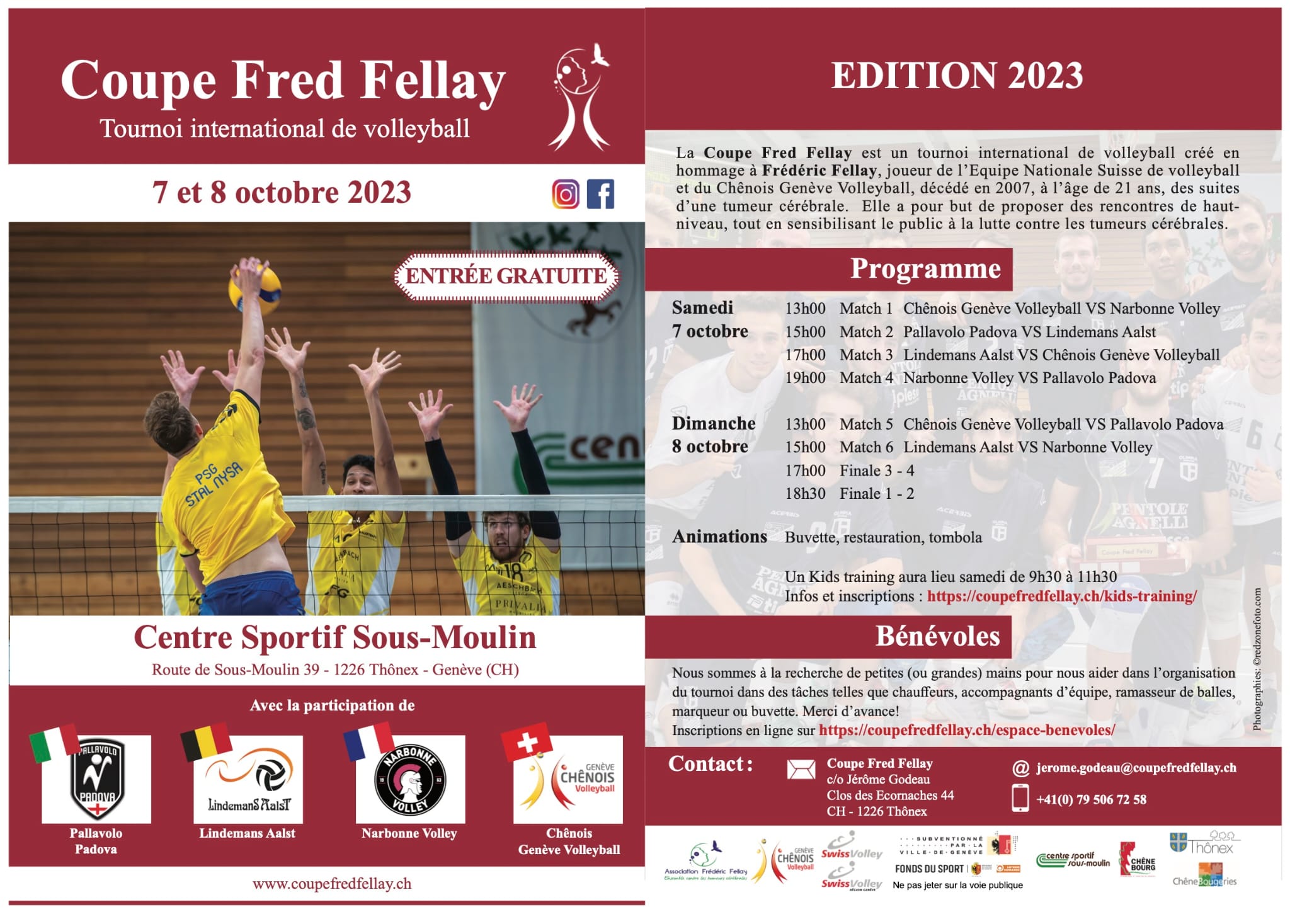 Within these pages you will find all the necessary information to better get to know the association and its activities.
You will also find all the information needed to join the association or simply help out with the occasional donation.
A big thank you to all our members, donors and partners thanks to whom « life continues in spite of illness! » !